Delicious Gluten Free Tortillas
JUST LIKE I REMEMBER THEM HOT, CHEWY, YUMMY GLUTEN FREE TORTILLAS
Picture below of the tortillas used in chicken burritos.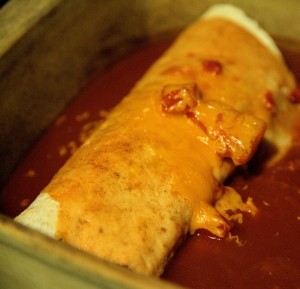 Gluten free tortillas are very hard to find, and if you find them, they tend to break when you are trying to fold them, roll them, or bend them.  Who wants to eat a broken piece of tortilla?
I don't think you have to lose out flexibility or flavor when it comes to tortillas. Try them and see what you think!
This is a super easy, very flavorful, just the right amount of chew- tortilla.
INGREDIENTS:
2 cups of Gluten Free All Purpose Flour (I use Tom Sawyers)
1 tsp Gluten Free Baking Powder
3 tsp Light Brown Sugar (gluten free)
1 tsp sea salt
1 cup warm water
Extra gluten free flour to roll out.
EVOO
**If your all purpose gluten free flour does not have xanthan gum or guar gum in the mix add 2 tsp.
1.  Add the dry ingredients together in a bowl.  Mix them thoroughly.
2.  Add the cup of warm water to the dry ingredients and mix with your hands until it is incorporated.
3.  Flour heavily a surface and your rolling pin.  Roll out pieces as thin as possible and still able to transport to a hot griddle.  I use a hot cast iron pan.
4.  Add flour as you go so you prevent sticking.  You want each ball to roll out nicely and not stick to a surface.  So you may need to add more flour as you go.
5.  Add a light layer of EVOO to the bottom or the hot pan.  Turn on medium high heat.
6.  Add the rolled out tortilla to the hot pan.  Lightly brush EVOO on the other side.  Cook until you get light brown bubbles or you see it start to puff a bit, about 1-2 minutes on each side.  Flip and repeat.  Place on a plate while making the other tortillas.
7.  You can get 10-12 small tortillas out of this recipe. or 5-6 really big tortillas.
**HINTS**  I use wax paper or parchment paper between each rolled out tortilla so I can easily slide them onto my hot griddle.
Large spatulas work great in transporting to the wax paper.
Happy Eating and Enjoy!