Gluten Free In The News-Dunkin Donuts, Chuck E Cheese, Hidden Valley?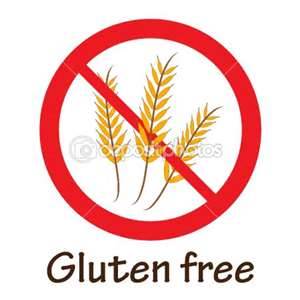 GLUTEN FREE IN THE NEWS
I saw this and was too excited not to share!  I am always so proud of businesses and restaurants that are moving into becoming gluten friendly for those with Celiac Disease or gluten intolerance.  Being inclusive is so important in keeping and sticking with a gluten free diet, especially if you are a child, newly diagnosed, or heck anyone.  I am not saying we should run out and eat processed foods all the time, but how nice would it be to have an option when you want it or need it for parties etc?  I love to cook, but even this cook likes a break every once in a while.
I think most business start looking into gluten free options when a loved one becomes diagnosed.  It is life altering, and they want to take care of those they love.  I think those people and companies are most diligent in their efforts to make sure all precautionary measures are taken to ensure no cross contamination and safety for all!
Yay!
DUNKIN DONUTS TO HAVE A GLUTEN FREE DONUT?!?!
Please see the measures they are taking to ensure it will be a success and ok for those with Celiac.   Check out the article below!
Dunkin Donuts Testing Gluten Free Donuts
CHUCK E CHEESE with GLUTEN FREE PIZZA & CUPCAKES
My boys are young and they love to go to Chuck E Cheese.  If you can go early or an a weekday you won't want to rip your hair out, and it is a great place where your children are safely contained with lots of games to occupy them for hours!  I just found out they now have gluten free pizzas and cupcakes that all come individually wrapped for safety!  We plan on trying them out very soon and I will share how the pizza tastes!  See the article below!
Chuck E Cheese with Gluten Free Pizza & Cupcakes!
CHECK OUT HIDDEN VALLEY AND THEIR GLUTEN FREE MEASURES
Hidden Valley & Gluten Free Measures
** I will post how to order gluten free at restaurants & some of my favorite restaurants that are super gluten friendly in another post soon! **